At MZ we gather intelligence to
achieve the impossible.
We're looking for talented people who defy the status quo and
wish to join a winning team
Let's Talk
We love what we do, We defy the status quo We work always as a team, We make it happen and We are crazy enough to think we can change the world!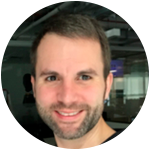 If you're looking for a place to challenge you, improve your skills and have fun with awesome people, MZ is the right place for you!
PH Zabisky CEO
Open positions
Job title
Location
Web Developer: WordPress (WP) (+6 positions)
São Paulo

Descrições das atividades:

 

Criação de tema para WP a partir do layout PSD
Otimizar aplicações para garantir usabilidade
Colher feedback e trabalhar em melhorias para usuários e clientes
Atendimento e suporte as áreas internas
Se manter atualizado às últimas tendências digitais da área
Replicador de conhecimento de WordPress(WP) para o time

Experiência profissional com uma ou mais dessas linguagens:

 

HTML5 e semântica;
CSS
PHP
JS
SAAS
Git
Plugins (atualização/ bkp/ testes)

Senior Software Engineer (Back End)
São Paulo

Requisitos obrigatórios

Experiência profissional com orientação a objetos em uma ou mais dessas linguagens:

Javascript/NodeJS para desenvolvimentos de  APIs BackEnd
Python e/ou GoLang  para desenvolvimento de scripts (batch, reports, etc)
Banco de dados: MongoDB, Postgres, Redis.
Foco em qualidade, segurança, performance,  escalabilidade e manutenibilidade.

Diferenciais ou desejáveis não obrigatórios:

Conhecimento em sistemas de fila: RabbitMQ e/ou Amazon SQS
Conhecimento em ElasticSearch
Já ter trabalhado com Git para versionamento de código (Github/Gitlab/etc.)
Conhecimento em Infraestrutura AWS
Conhecimento em testes de unidade
Conhecimento em Continuous Integration (CI) /  Continuous Delivery (CD)
Conhecimento em otimização de performance de banco de dados relacionais

Senior Software Engineer - UI Developer (React)
São Paulo

Requisitos obrigatórios

Experiência profissional comprovada com as linguagens:

– JavaScript (ReactJS)

– HTML

– CSS

Desenvolvimento de funcionalidades no Front-End

Desenvolver e sustentar integrações

Aplicar melhores práticas de documentação de código desenvolvido;

Desenvolvimento e manutenção de aplicações web

Realizar a manutenção e criação de novas funcionalidades incríveis

Desejáveis mas não obrigatórios:

– Git para versionamento de código

– Desenvolvimento Mobile (React Native)

– Angular

– Vue

 

Responsabilidades

Identificar oportunidades de transformar problemas em experiências surpreendentes para os usuários. Sabe aquele sentimento de dono? Queremos ver você profundamente incomodado com o "não resolvido" e "arregaçando as mangas" para encontrar a  melhor solução. Tudo isso trabalhando em equipe como parte de um time multidisciplinar.

Designer UX (websites) (+2 positions)
São Paulo

Requisitos obrigatórios:

Portfólio que apresente experiência em UX  para produtos websites

Criação de layouts para sites responsivos
Conhecimentos em imagens vetoriais para criação de ícones
Criação de diagramas e gráficos
Focar em desenvolver a melhor experiência para os usuários e clientes
Edição de imagem
Estar presente em reuniões com cliente
Dar suporte com imagens no desenvolvimento do layout

    – Conhecimentos sólidos em pelo menos uma das seguintes ferramentas:

Figma

,

Pacote Adobe, Sketch, Axure, Invision

Photoshop e Illustrator

    – Pensamento estratégico e hands-on, voltado para resultados

    – Espírito de equipe e ótimo relacionamento interpessoal

    – Criatividade e curiosidade: conhecer e estudar as principais e mais atuais referências do mercado em temos de interface e funcionalidades.

    – Identificar oportunidades de transformar problemas em experiências surpreendentes para os usuários. 

Business Developer Executive
Chile (Santiago)

About MZ

MZ is a global leader in investor relations solutions. Through innovative technology and exceptional customer service we empower our clients' investor relations strategy. Our full suite of communications and intelligence solutions, including websites, webcasting, compliance filling, and intelligence empower our customers to be ahead of the market by providing them with all the tools and insights they need to make effective decisions and better engage with the market.

MZ has offices in Chicago, New York, Sao Paulo, and Taiwan. Visit mzgroup.com to learn more.

The goal

MZ is a fast-paced, high-growth, ambitious company.

This is an exciting opportunity as part of our ongoing expansion. We are seeking an ambitious, tenacious, results-focused, Spanish and English-speaking Corporate Sales Executive to work as part of MZ Team.

In this role you will be responsible for expanding our client base, generating business, maximizing sales and educating clients on the existing products and market opportunities.

Key Responsibilities

Prospect and develop relationships across all listed companies in Chile

Develop and raise new opportunities within the existing client base

Provide structured feedback to headquarters on client requirements/trends

Develop long-term strategic relationships with clients

Ensure customer satisfaction

Skills

2+ years of sales experience in capital market & investor relations;

Excellent English and Spanish language skills;

Experience in building long lasting relationships with clients;

Proactive, ambitious and energetic worker, with good teamwork skills

Investor Relations Intern (+2 positions)
São Paulo

We are looking for an outstanding Intern to join the Customer Success team in São Paulo!

What you will do:

Help Customer Success Managers to accompany and nurture a portfolio of clients
Monitor and qualify growth opportunities and threats within existing customers
Insure timely response to customer queries and gather product feedback
Optimize and automate our internal processes, best practices & tools
Bring in new ideas to delight our customers

What we are looking for:

Master's degree student in business school
Excellent verbal and written communication skills
Always willing to go the extra mile!
Desire to provide an excellent customer experience
Comfortable managing several tasks and issues in a fast-paced environment
Fluent in English, another language would be a plus
Passion for startups or dynamic environments (previous experience in a similar environment would be appreciated)

We are looking for enthusiastic folks who are ready to innovate and make an impact for the better. Positivity, candor, ambition, commitment — these are some of the values by which we live, as individuals and as a team. We believe that success comes from hard work and deserves to be recognized and rewarded.

What we offer:

A competitive environment where you can get responsibilities
Amazing office in São Paulo (close to Morumbi Shopping) with ping-pong tables, music, free beer, and regular team parties
Competitive package