investor relations websites
IR taken to the next level
MZ websites are designed to bring a better experience to your users. We use benchmark practices based on the latest technology and IR trends, as well as our expertise to design websites, which are adaptable to each company's needs. With MZ, your company's history may stand out, bringing about your investment thesis, purpose and value to engage investors and stakeholders. MZ is in line with the best practices, focusing on compliance and technology.
we can deliver this in as little as three weeks, for less than you'd expect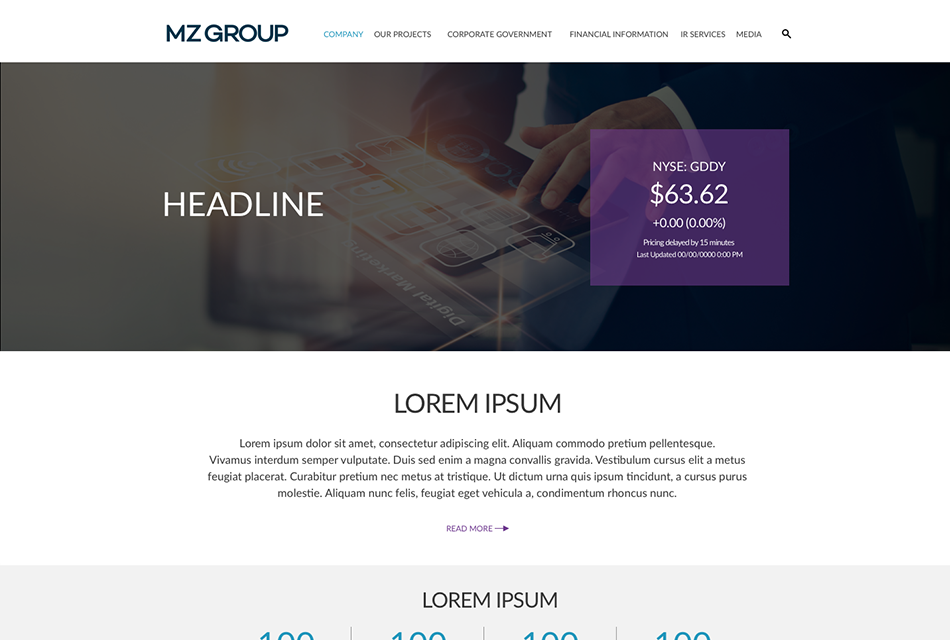 IR Standard
Web One. Modern and Practical. With more than 20 years of experience in designing IR websites, we put the best practices into innovative layouts, with a better user experience. Here you can choose the layout which best adapts to your company.
MZ Library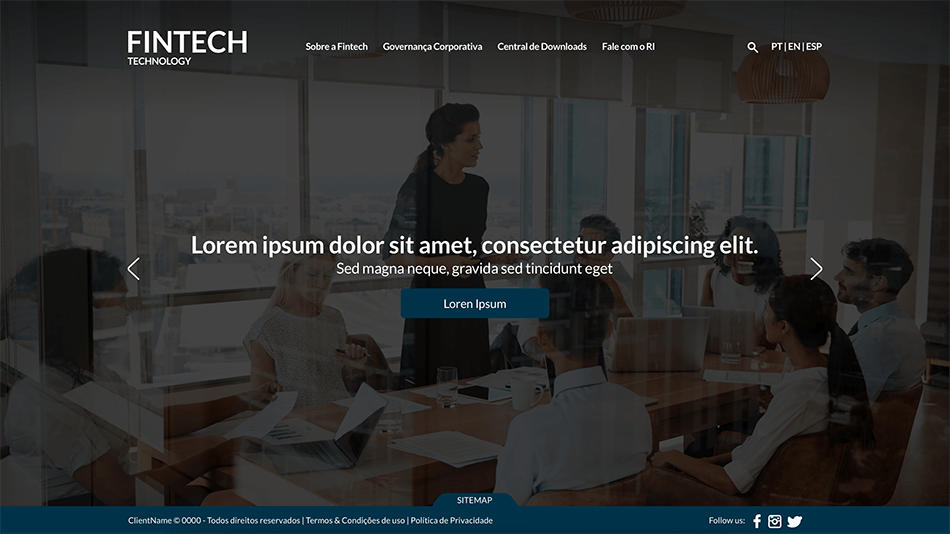 IR Professional
Choose your favorite layout and customize it! Have your company's website ready in 3 weeks with our endless combinations that can be made using our extensive website library.
MZ Library
everything you need to improve your engagement
We offer the best user experience: from tools to better navigation. We also have a dedicated team working so that your project is always one step ahead.
Brand
Your brand may be applied to any of our websites. We will make the necessary adjustments to be aligned with your visual identity.
CMS
Simple, intuitive and user-friendly CMS. Any type of editing can be made by the client anywhere.
Safety
MZ Library websites feature the best web infrastructure. We have a 24/7 dedicated team monitoring all our websites.
Customer Service
We have a dedicated team to answer to all questions related to your website.
Automation
Our CMS is integrated with our data and file platforms. All of these to update your website more easily and quickly.
Analytics
We have analysis reports to check website access. You can monitor your website access in real time.
SEO
MZ Library come ready-configured for maximum search visibility. You can also configure it according to your needs.
Commitment
MZ Library is committed to deliver the market's best IR website experience. You can count on us!
trusted by over 500 brands worldwide